Stargunner
Stargunner is a shooter game released in 1996 designed and developed by 3D Realms. Stargunner can be described as a liberated game and can be played on the following operating systems: DOSWindows.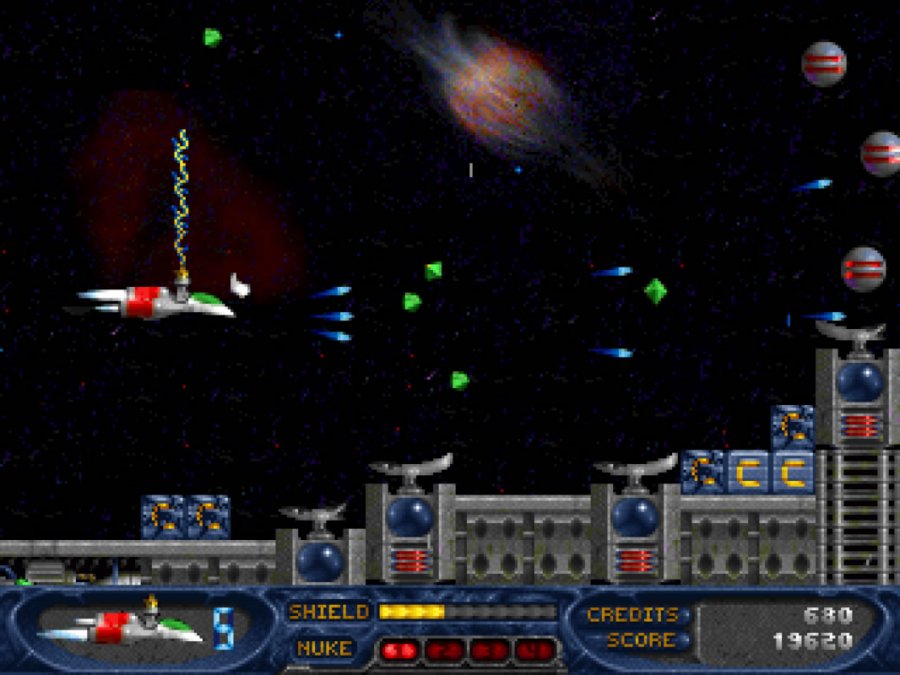 "Deep within the Andromeda galaxy, the people of Zile grow restless and greedy. The Zilions secretly prepare for a massive strike against the nearby planet Ytima. Fearing such an attack, the Ytimians train an elite squad of "Stargunners." Their mission: To strike the planet Zile and cripple the Zilions' three strongholds, where the Zilion war fleets await. If the Stargunners can surprise the Zilions on their own planet and wipe out their fleet, then good will triumph over evil once again." -
3D Realms
Details
Comments
Leave a comment. Comments are moderated: be nice and be patient.