Chicken Invaders
Chicken Invaders is a shooter game released in 1999 designed and developed by InterAction Studios. Chicken Invaders can be described as a full free version game and can be played on the following operating systems: Windows. Chicken Invaders is also a multiplayer game.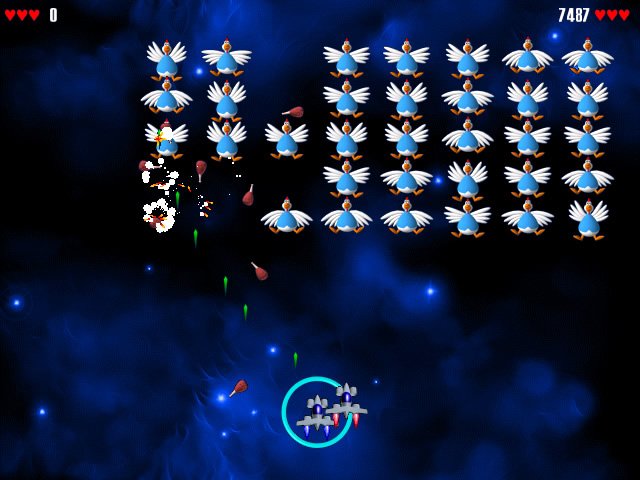 "Sometime in the near future, Earth is invaded by chickens from another galaxy, bent on revenge against the human race for oppressing earth chickens! Take the world's fate in your hands (or at least have an omelette) in this modern rendition of the 80's classic. Save the world today!" -
InterAction Studios
Review by Game Hippo:
"Chicken Invaders is a high quality Galaxian/Space Invaders combo clone. However, it has several features not found in the original space invaders games. Your character's goal is to destroy the chicken army using his missiles and gradually improving weapon. Drumsticks and gift boxes strengthen your fighting capability. Unlike the original space invaders game, Chicken Invaders features high quality 3-d graphics, asteroid levels, and even bosses. It also includes a high score."
Details
Chicken Invaders screenshots
Chicken Invaders video
Comments
Leave a comment. Comments are moderated: be nice and be patient.