SlothMUD
SlothMUD is a MMO game released in 1991 designed and developed by SlothMUD community. SlothMUD can be described as a full free version game and can be played on the following operating systems: WindowsLinuxSolarisFree BSDBeOSMac OSX. SlothMUD is also a multiplayer game.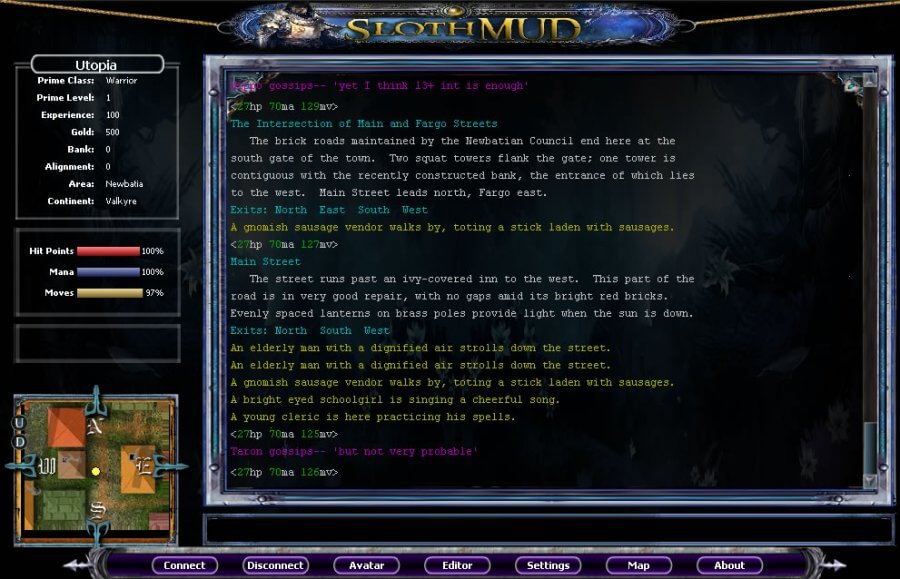 "SlothMUD… the ultimate in DIKUMUD! The most active, intricate, exciting FREE MUD of its kind. This is a text based, multiplayer, free, online, rpg game which is enjoyed continuously by players worldwide. With over 27,500 uniquely described rooms, 9,300 distinct creatures, 16,200 characters, and 9,100 pieces of equipment, charms, trinkets and other items, our online rpg world is absolutely enormous and ready to explore." -
SlothMUD community
Details
Comments
Leave a comment. Comments are moderated: be nice and be patient.