F-1 Spirit
F-1 Spirit
is a racing game released in 2008 designed and developed by Brain Games. F-1 Spirit can be described as a full free version game and can be played on the following operating systems:
Windows
,
Linux
,
Mac OSX
. F-1 Spirit is a remake of an old video game.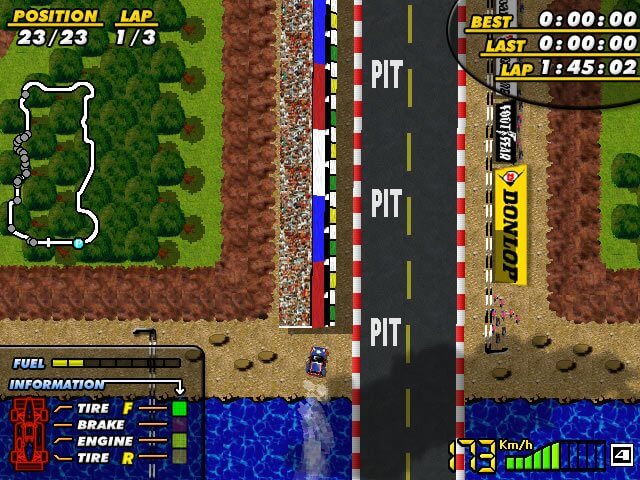 "After participating in the Retro Remakes competition in 2003 with our Road Fighter remake (which finished 7th out of 83 entries), we decided to give the 2004 competition a shot as well. Apparently we like racing games a lot, so after some voting we chose to remake the Konami MSX1 classic F-1 Spirit. " -
Brain Games
Details
Comments
#1 - 01.07.2016 10:10 F1Lover

This game reminds me of some arcades I played in the 80s. Super Sprint comes to mind.