Vega Strike
Vega Strike is a simulation game released in 2002 designed and developed by The Vega Strike Team. Vega Strike can be described as a free, optional donation game and can be played on the following operating systems: WindowsLinuxMac OSX. Vega Strike is also a multiplayer game.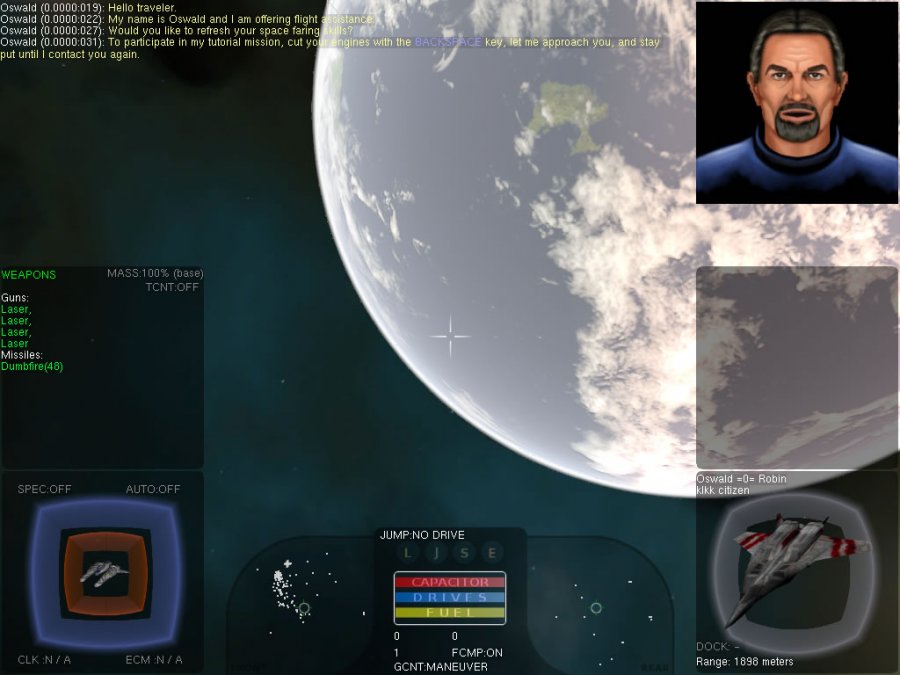 "Vega Strike is an Open Source 3D Action-Space-Sim that lets you trade, fight, and explore in a vast universe.Vega Strike is built on top of OpenGL and runs on Win/Lin/Mac platforms. Vega Strike (the game) is currently in a playable state, but both game engine and dataset are under continued development." -
The Vega Strike Team
Details
Comments
Leave a comment. Comments are moderated: be nice and be patient.