Wazzal
Wazzal
is a simulation game released in 2002 designed and developed by Instant Kingdom. Wazzal can be described as a open source game and can be played on the following operating systems:
Windows
.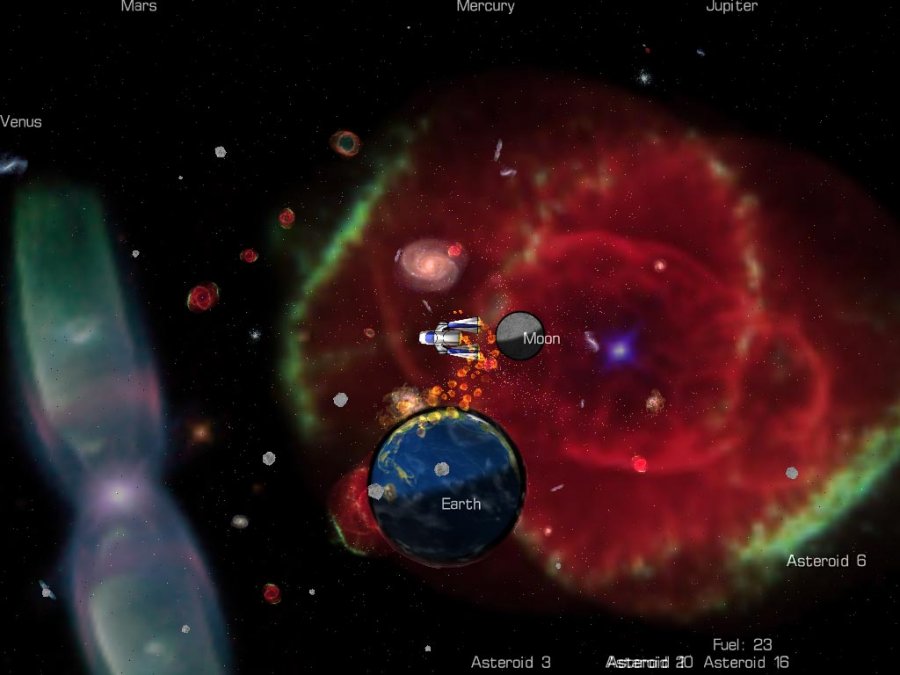 "Wazzal is a free single player space privateering game. Capture a ship to become an interplanetary pirate! Fly your ships in our solar system and accomplish missions while gathering a fleet of ships to fight bigger foes." -
Instant Kingdom
Review by Game Hippo:
"In Wazzal you start the game just having gained control of a beautiful new spaceship and are ready to start plundering the cosmos. There are 6 different ships, plus a few special ones, all modelled in beautiful 3D. They all have two weapons each and are different enough to foster a different playign style for each. In your search for one ZILLION credits (no, really), you meet a host of shady characters in the zany arcade solar system. Gameplay is amazing, smooth and action packed and you really want to play more.
Which is where Wazzal falls down, there isn't much more. The game is very short. It's also pretty easy once you get a full fleet of ships. The ending implies there might be a sequel though, so we can wait."
Wazzal Details
Wazzal Links
Wazzal official site