Path of Exile
Path of Exile
is a RPG game released in 2013 designed and developed by Grinding Gear Games. Path of Exile can be described as a free-to-play, with microtransactions game and can be played on the following operating systems:
Windows
. Path of Exile is also a multiplayer game.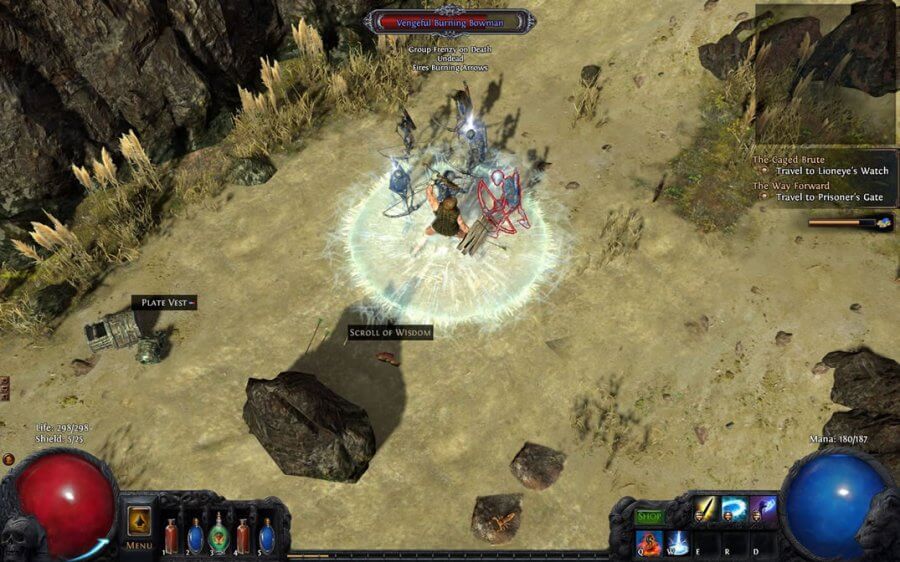 "Path of Exile is an online Action RPG set in the dark fantasy world of Wraeclast. It is designed around a strong online item economy, deep character customisation, competitive PvP and ladder races. The game is completely free and will never be "pay to win"." -
Grinding Gear Games
Path of Exile key features:
very deep character customization: skill trees, skill gems, etc.
no pay to win: free play is viable and very enjoyable
very strong playerbase
frequent updates to the game in both content and features
Details
Path of Exile screenshots
Path of Exile video
Comments
#1 - 06.07.2016 09:19 Diabolo

This is FAR better than Diablo 3. Path to exile was a surprise to me: top notch arpg with interesting mechanics and free to play.