NetHack: Falcon's Eye
NetHack: Falcon's Eye
is a RPG game released in 2001 designed and developed by Jaakko Peltonen. NetHack: Falcon's Eye can be described as a full free version game and can be played on the following operating systems:
Windows
,
DOS
,
Linux
. NetHack: Falcon's Eye is part of the
NetHack
series.
Free Games Utopia is made possible by displaying online advertisements to visitors.
Please consider supporting us by disabling your ad blocker.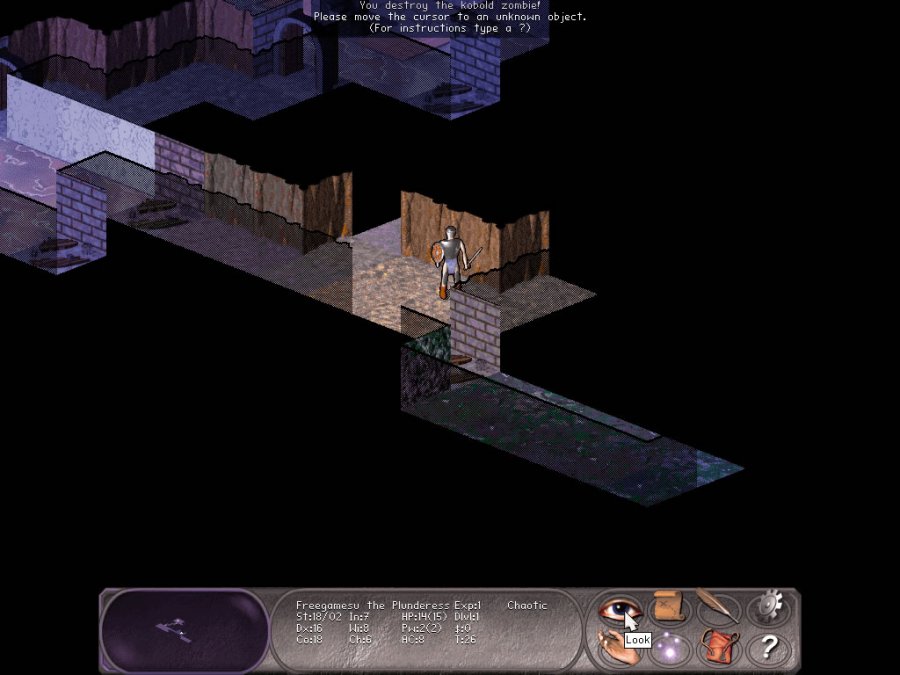 "NetHack - Falcon's Eye enhances the classic roguelike game NetHack with isometric high-res graphics, digitized effects, symphonic music and an intuitive mouse-driven interface, yet retains all the original gameplay and features." -
Jaakko Peltonen
Review by Game Hippo:
"Falcon's Eye is a frontend for Nethack. In general, game frontends, variations, and add-ons do not receive reviews on GameHippo. However, Falcon's Eye is almost a completely different game. Falcon's Eye runs with Nethack as a base. Unlike Nethack, Falcon's Eye contains high quality graphics and a GUI which is considerably easier to use than that of Nethack. Those who are skilled in Nethack will find that though Falcon's Eye contains all of the many features and commands of Nethack, it also contains simpler ways to access such commands. As with most Rogue-like RPG's, Falcon's Eye is very flexible about what your character can do in the game. You can scratch words into the ground, pray to your gods, sacrifice or eat corpses (which will often cause food poisoning), buy and sell items, or even break into vaults and steal money. Falcon's Eye is one of the most impressive Rogue-likes I've seen. It is theoretically possible to accomplish your god-given mission in this game, but it is very hard and takes hours of work."
Download NetHack: Falcon's Eye for free
NetHack: Falcon's Eye Details
title:
NetHack: Falcon's Eye
NetHack: Falcon's Eye Links
NetHack: Falcon's Eye official site