Liero
Liero is a action game released in 1998 designed and developed by Joosa Riekkinen. Liero can be described as a free, open source game and can be played on the following operating systems: DOSWindows. Liero is also a multiplayer game.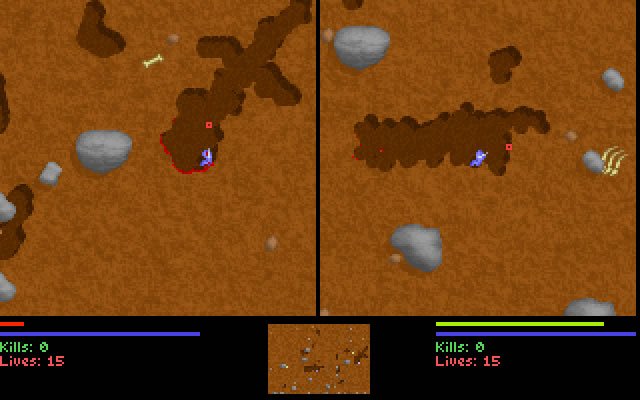 "Concieved and created in 1998 Liero became one of the cornerstones of pixelated gaming. Between 1999 and 2005 the thriving Liero community created astounding maps, mods and editors to enhance the experience. Suffering from technical limitations, Liero fell from popularity over time. It is now a legendary game among the internet veterans." -
Joosa Riekkinen
Details
Comments
#1 - 26.09.2017 03:41 timmy

i like the game
Leave a comment. Comments are moderated: be nice and be patient.