Iji
Iji is a platform game released in 2008 designed and developed by Daniel Remar. Iji can be described as a free, optional donation game and can be played on the following operating systems: Windows.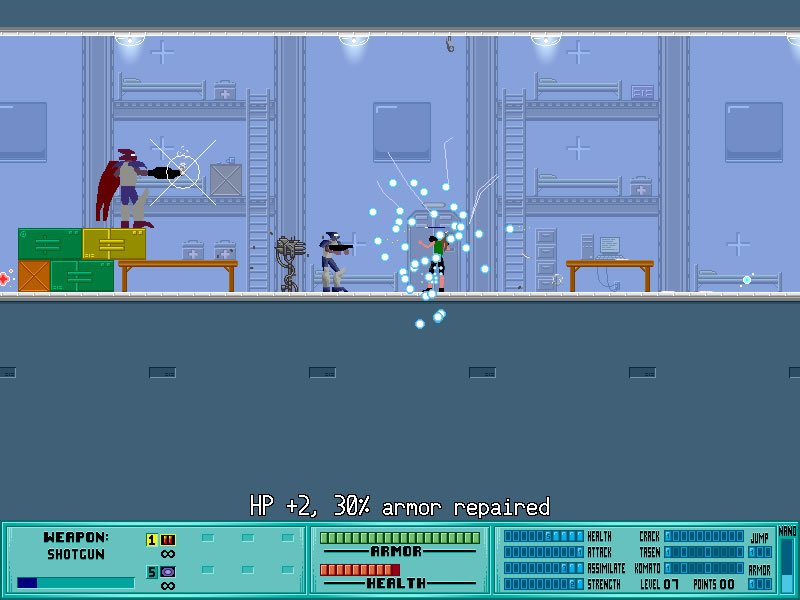 "Iji is an action-packed strategic platform shooter with a detailed story, large levels with multiple paths, powerful bosses and lots of secrets. There are alternate gameplay events, dialogues and scenes depending on what you do, a wealth of extras and bonus features, and seven stats to upgrade through a leveling system." -
Daniel Remar
What Free Games Utopia thinks:
"I quite enjoyed Iji. It's a slow paced platform game with a story, and it works! The story is interesting enough to keep me from skipping the dialogues (I'm not spoiling anything, don't worry). The first part of the game is like a tutorial and it works too. The mechanics are interesting and the game itself is fairly playable. If you're into fast paced action games, look elsewhere; everyone else: give it a try."
Details
Comments
Leave a comment. Comments are moderated: be nice and be patient.