FreeOrion
FreeOrion
is a strategy game released in an unknown date designed and developed by FreeOrion project. FreeOrion can be described as a open source game and can be played on the following operating systems:
Windows
,
Mac OSX
,
Linux
. FreeOrion is also a multiplayer game.FreeOrion is a
remake
of an old video game.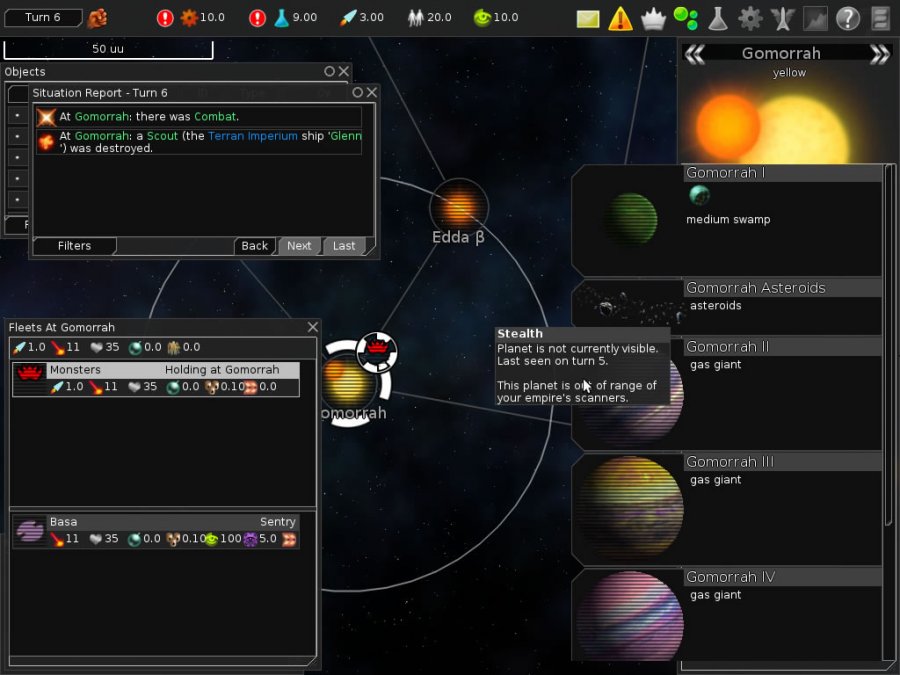 "FreeOrion is a free, open source, turn-based space empire and galactic conquest (4X) computer game being designed and built by the FreeOrion project. FreeOrion is inspired by the tradition of the Master of Orion games, but is not a clone or remake of that series or any other game." -
FreeOrion project
Download FreeOrion for free
Original game info
FreeOrion is a remake of an older game. Here's some details about the original game:
Title
:
Master of Orion
First released in
: 1993
Developer
: Simtex
Publisher
: MicroProse
Designer
: Steve Barcia
Originally developed for
: MS-DOS, Macintosh
FreeOrion Details
version:
in developement, playable
FreeOrion Links
FreeOrion official site