Freeciv
Freeciv
is a strategy game released in 1996 designed and developed by The Freeciv project. Freeciv can be described as a open source game and can be played on the following operating systems:
Windows
,
Linux
,
Mac OSX
,
Amiga
,
Free BSD
,
UNIX
. Freeciv is also a multiplayer game.Freeciv is a
remake
of an old video game.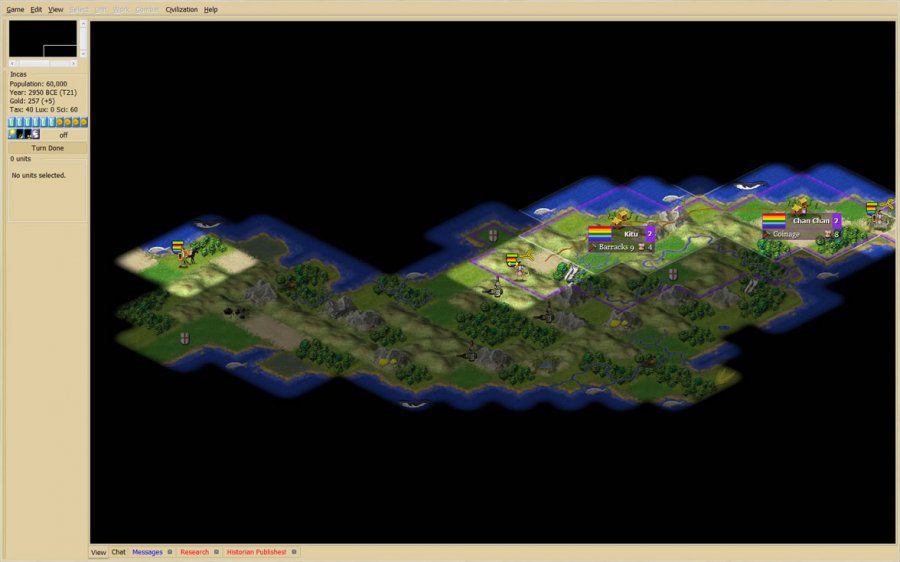 "Freeciv is a Free and Open Source empire-building strategy game inspired by the history of human civilization." -
The Freeciv project
Review by Game Hippo:
"Freeciv is an impressive, detailed clone of civilization. It offers online play via servers but is not designed for single player games (although there are servers for this purpose and local games are possible if you make a server). In Freeciv, your goal is to gradually build up your civilization by learning new technology, by building improvements on your city, and by insuring that your citizens are happy. This game has a very steep learning curve, possibly with an exception for those accustomed to Civilization. This game may run a little slow on older machines. It allows users to connect to a special gaming server to make finding opponents very easy."
Download Freeciv for free
Freeciv Details
Freeciv Links
Freeciv official site