FreeCol
FreeCol
is a strategy game released in 2003 designed and developed by The Freecol Team. FreeCol can be described as a open source game and can be played on the following operating systems:
Windows
,
Mac OSX
,
Linux
. FreeCol is also a multiplayer game.FreeCol is a
remake
of an old video game.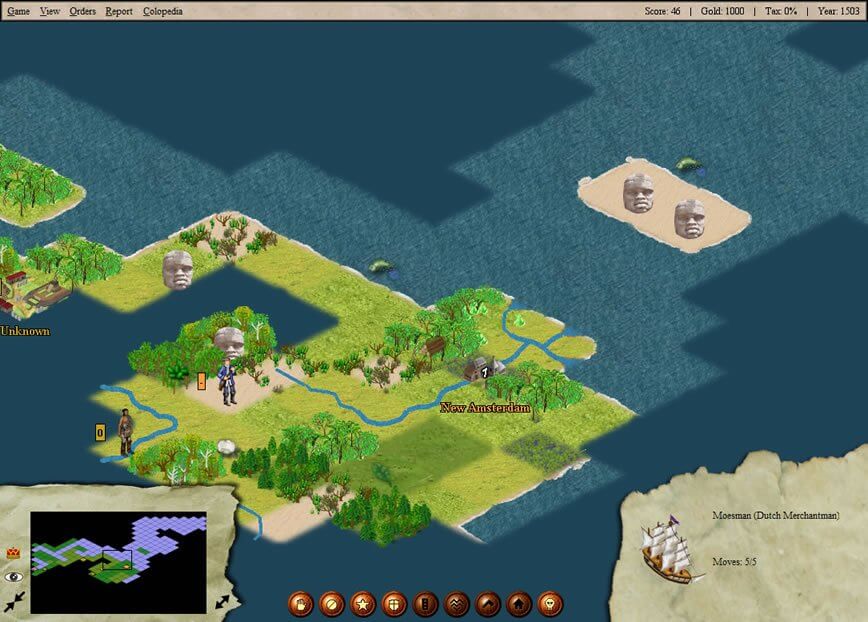 "FreeCol is a turn-based strategy game based on the old game Colonization, and similar to Civilization. The objective of the game is to create an independent nation." -
The Freecol Team
Download FreeCol for free
Original game info
FreeCol is a remake of an older game. Here's some details about the original game:
Title
:
Sid Meier's Colonization
First released in
: 1994
Developer
: MicroProse
Publisher
: MicroProse
Designers
: Brian Reynolds, Sid Meier
Originally developed for
: DOS
Later ported to
: Amiga, Windows, Macintosh, Linux
FreeCol Details
version:
in developement, playable
FreeCol Links
FreeCol official site