EVE Online
EVE Online is a MMO game released in 2003 designed and developed by CCP Games. EVE Online can be described as a free-to-play, with optional subscription game and can be played on the following operating systems: WindowsMac OSX. EVE Online is also a multiplayer game.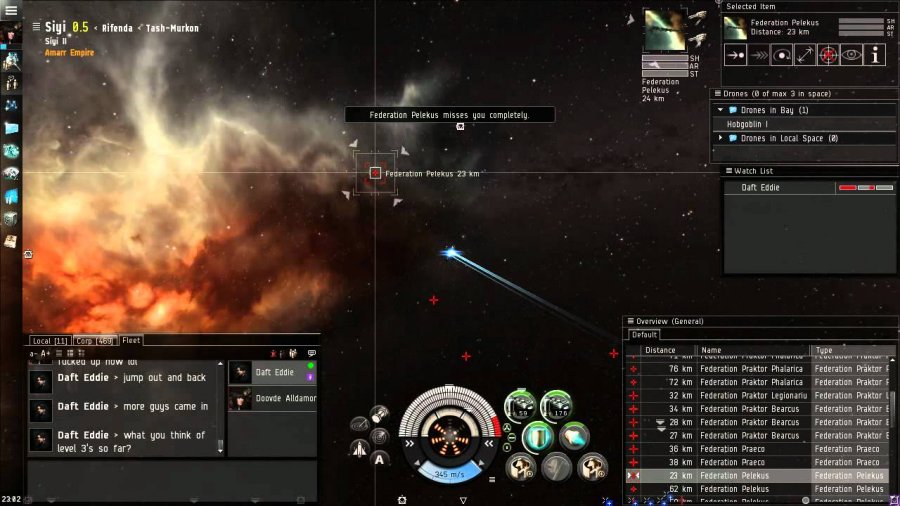 "Player-created empires, player-driven markets, and endless ways to embark on your personal sci-fi adventure. Conspire with thousands of others to bring the galaxy to its knees, or go it alone and carve your own niche in the massive EVE universe. Harvest, mine, manufacture or play the market. Travel whatever path you choose in the ultimate universe of boundless opportunity. The choice is yours in EVE Online." -
CCP Games
EVE Online key features:
a sandbox MMORPG like no other: mining, fighting, exploration, solo missions, etc.
a player drivern universe where player alliances form and shatter
one of the nicest communities in MMORPGs
don't like fighting? Be a space miner, trade commodities, manufacture products
no multiple servers: play in a single huge universe
Details
EVE Online video
Comments
Leave a comment. Comments are moderated: be nice and be patient.