Akalabeth: World of Doom
Akalabeth: World of Doom
is a RPG game released in 1981 designed and developed by Richard Garriott. Akalabeth: World of Doom can be described as a liberated game and can be played on the following operating systems:
DOS
,
Apple II
,
Mac OSX
,
Linux
,
Windows
. Akalabeth: World of Doom is part of the
Ultima
series.
Free Games Utopia is made possible by displaying online advertisements to visitors.
Please consider supporting us by disabling your ad blocker.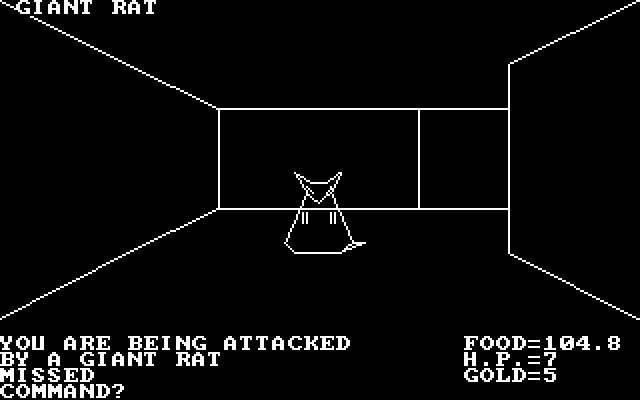 "Developed in 1979, Akalabeth is the first game made by the legendary creator of the Ultima Series, Richard Garriot.Designed by the teenage Garriot in Applesoft BASIC for the Apple II, Akalabeth is one of the earliest known examples of a computer role-playing game, and is considered by many to be "Ultima 0."Featuring 10 different monsters, procedurally generated dungeon crawling, and wire frame 3D graphics, Akalabeth was highly advanced for its time and is still widely regarded as one of the most historically significant RPGs ever created." -
Richard Garriott
Download Akalabeth: World of Doom for free
Akalabeth: World of Doom Details
title:
Akalabeth: World of Doom