Abuse
Abuse
is a platformer game released in 1996 designed and developed by Crack dot Com. Abuse can be described as a open source game and can be played on the following operating systems:
DOS
,
Linux
,
Windows
,
Mac OSX
,
Amiga
.
Free Games Utopia is made possible by displaying online advertisements to visitors.
Please consider supporting us by disabling your ad blocker.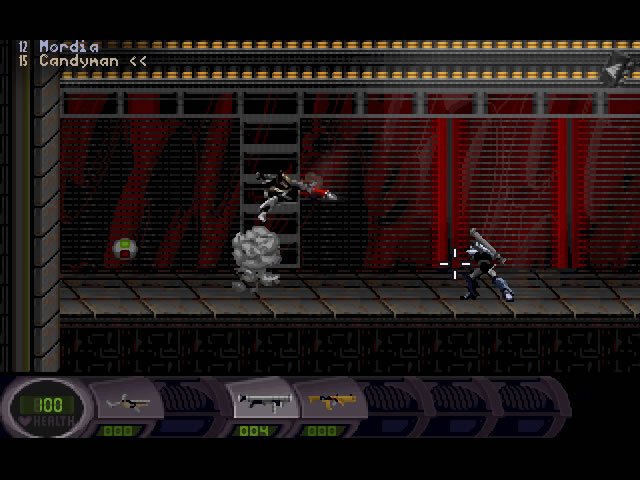 "Abuse is a dark 2D side-scrolling platform game developed by Crack dot Com in 1995. It features beautiful lighting, realistic animation and nasty alien-like creatures to destroy. " -
Crack dot Com
Review by Game Hippo:
"Abuse is a detailed shooting game. Although it is commercial software freeware versions were created from the public domain source code and graphics of the game. As the only person immune to the abuse gene, you must fight your way through mutants so that you can save the world and escape to freedom. You can use various weapons and abilities (i.e. flying) to fight through the humans who were infected with the gene. There is also a level editor (using command line parameter -edit)."
Abuse Details
Abuse Links
Abuse official site