The New Adventures of Zak McKracken
The New Adventures of Zak McKracken
is a adventure game released in 2008 designed and developed by LucasFan Games. The New Adventures of Zak McKracken can be described as a full free version game and can be played on the following operating systems: WindowsLinux. The New Adventures of Zak McKracken is part of the
Maniac Mansion
series.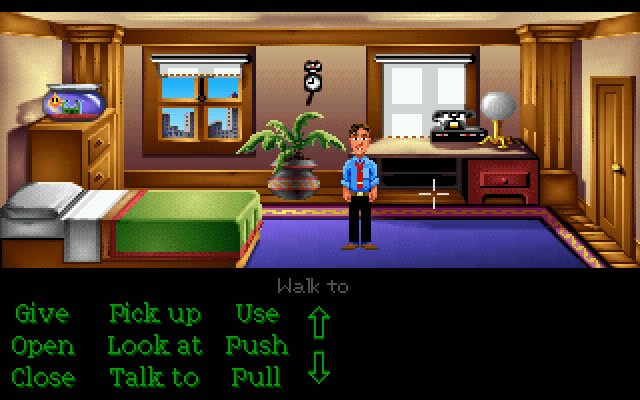 "It could have been such a nice day. Zak's favourite movie is on, most of the work on his novel is done, and Sushi seems to have survived her long stay in the sink quite nicely. Still half asleep, Zak gropes for the mailbox key and wanders down the stairs. Wow, a lot of mail again, he thinks to himself. However, next to the usual advertising for Monolith Burger, this time it also includes a letter from the distant Bogota. Suspecting no evil, Zak opens the envelope. As he reads the first few lines, he loses control of his face... " -
LucasFan Games
Details
title:
The New Adventures of Zak McKracken
The New Adventures of Zak McKracken screenshots
Comments
Leave a comment. Comments are moderated: be nice and be patient.