Cirque de Zale
Cirque de Zale
is a adventure game released in 2004 designed and developed by Rebecca Clements. Cirque de Zale can be described as a full free version game and can be played on the following operating systems:
Windows
.
Free Games Utopia is made possible by displaying online advertisements to visitors.
Please consider supporting us by disabling your ad blocker.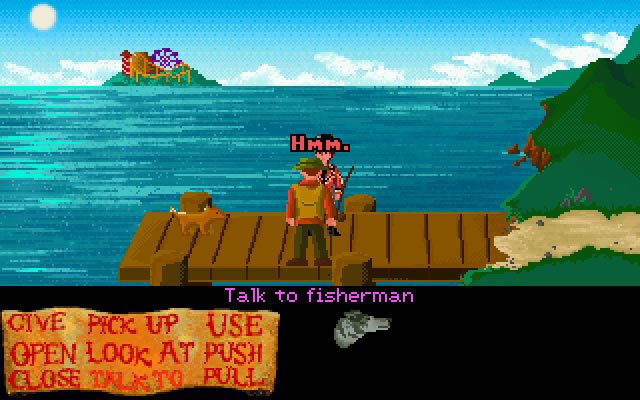 "Cirque de Zale stars a young fellow of moderately brusque demeanour called Alexander Zale, who works as a dung-shoveller until one day, he gets sucked into another dimension!" -
Rebecca Clements
Review by Game Hippo:
"Alexander Zale works in a circus. He has not a duty to be so excited, though (see for yourself in the intro). Things change when he does a bad joke to the circus magician, who turns out ot be a REAL magician and, angry, sends the young Zale to another dimension. Like Fry at the start of Futurama, Zale doesn't care to return to our world and his old, awful life, better find opportunities in the new place. There's the local princess to save... "Wait, I could be the ringmaster of my own circus here, who cares for the rest?" So, we have a good anti-hero to start. Now, since there's a circus already, he must ruin it and then assemble his own crew. Unless something more happens... This game is an evident homage to the style of Monkey Island - and I mean the best ones, the first two episodes. The main character looks a lot like Guybrush, so much that I wouldn't be surprised if it was a retouched sprite! Nothing ripped, however, don't worry: the graphics remind me a lot of the VGA version of the first Monkey, colorful and adorably retro. Music is all original, the tunes are somewhat repetitive, but never invasive - a discrete accompaniment. The game's interface is really identical to Monkey 2, with the nine verbs and the objects, represented by icons, taking about a third of the screen at the bottom; even the text fonts and the save/load/quit screen are the same. Suffice to say that, if the original worked wonderfully, so does this - though such interface could be regarded as invasive by someone, given today's standards of full-screen adventures. Often exits to other locations aren't highlighted by the cursor: can be fastidious at times."
Cirque de Zale key features:
enjoy that old school gameplay reminiscent of early LucasArts and Sierra adventures
an adventure filled with dialogue oozing humor in every sentence
pixellated graphics (yes, for many of us is a plus)
Download Cirque de Zale for free
Cirque de Zale Details
Cirque de Zale Links
Cirque de Zale official site