The Expendabros
The Expendabros is a platform game released in 2014 designed and developed by Free Lives. The Expendabros can be described as a free, commercial version available game and can be played on the following operating systems: WindowsMac OSXLinux. The Expendabros is also a multiplayer game.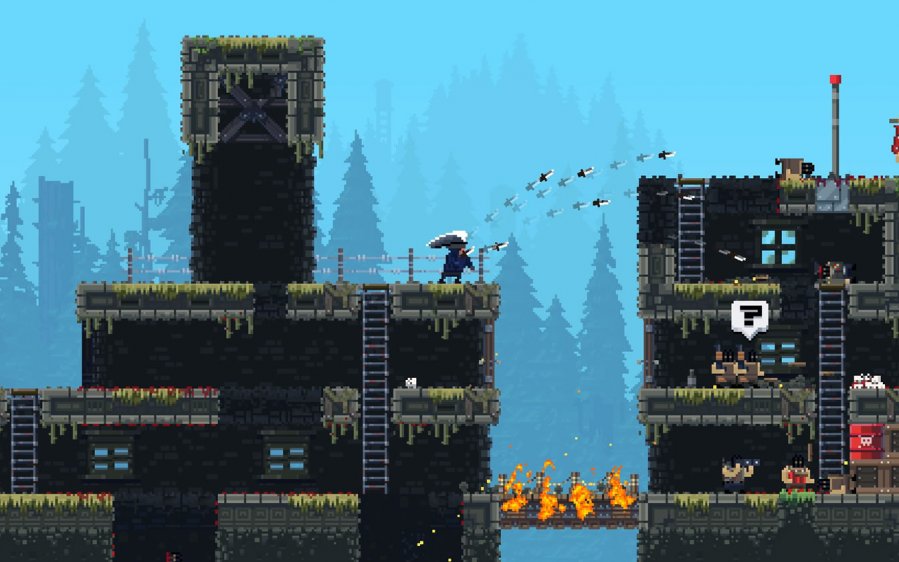 "The Expendabros have assembled and set their sights on the forces of ruthless arms dealer Conrad Stonebanks in the forests of Eastern Europe. Battle in a flurry of bullets and non-stop action through ten full-throttle missions set amongst the picturesque tree tops and the absurdly dangerous lumber mills teeming with enemy soldiers, excessive artillery, and inconveniently placed circular saws. Rescue your brothers in arms and play as seven different legendary soldiers – each with their own unique weapons and special attacks – with up to four players at once in local multiplayer co-op mode." -
Free Lives
Details
The Expendabros screenshots
Comments
#1 - 02.01.2018 15:10 bro baracus

Come on, spend some money and get BroForce
Leave a comment. Comments are moderated: be nice and be patient.