Telengard
Telengard
is a RPG game released in 1985 designed and developed by Avalon Hill. Telengard can be described as a liberated game and can be played on the following operating systems:
DOS
,
Windows
,
Amiga
,
Commodore 64
,
Apple II
.
Free Games Utopia is made possible by displaying online advertisements to visitors.
Please consider supporting us by disabling your ad blocker.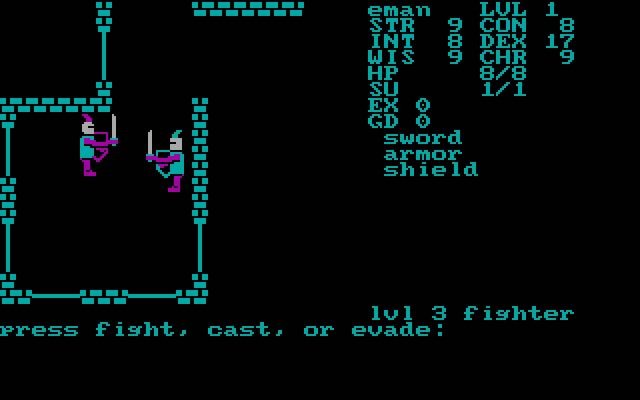 "This page is dedicated to Telengard, an ancient computer game which I wrote in 1982. This game was then sold by Avalon Hill, and was available for the Commodore Pet, the Apple ][+, the TRS-80, the Atari 400/800, the Commodore C64 and eventually the IBM-PCjr and the IBM-PC. It is a dungeon crawl, creating an adventurer whom wanders through the depths of the Telengard Dungeon and was itself an evolution of an older program I wrote, DND, which ran on the PDP-11 under RSTS/E and on the DECSystem-20 under TOPS-20." -
Avalon Hill
Download Telengard for free
Telengard Details
Telengard Links
Telengard official site