Maldita Castilla
Maldita Castilla is a platform game released in 2012 designed and developed by Locomalito. Maldita Castilla can be described as a free, optional donation game and can be played on the following operating systems: WindowsLinuxMac OSX.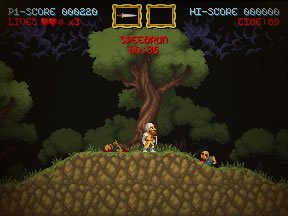 "Maldita Castilla (Cursed/damn Castile) is an action platformer full of myths from Spain and the rest of Europe. The graphic style is raw, a dark pixel art with a limited color palette displayed through a dirty old monitor effect." -
Locomalito
Details
Comments
Leave a comment. Comments are moderated: be nice and be patient.