Simutrans
Simutrans is a simulation game released in 1999 designed and developed by Simutrans Development Team. Simutrans can be described as a free, open source game and can be played on the following operating systems: WindowsLinuxMac OSXBeOSAmiga. Simutrans is also a multiplayer game.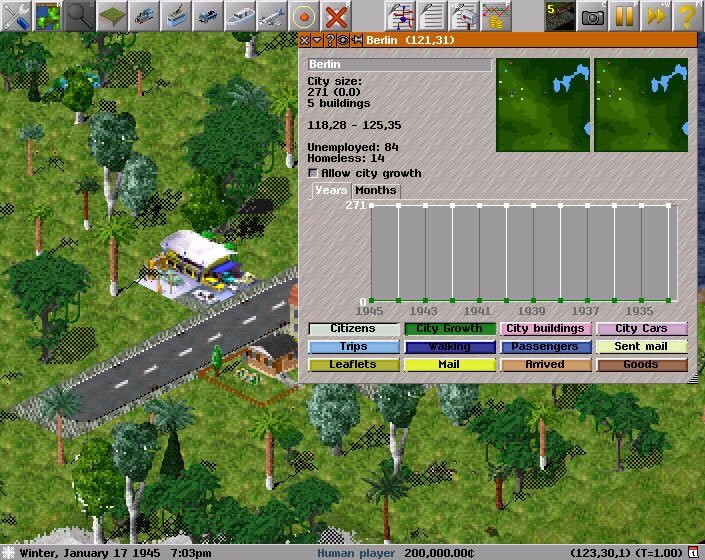 "Establish a successful transport company. Transport passengers, mail and goods by land, air and water. Interconnect cities, districts, public buildings, industries and tourist attractions. Control and watch your finances and the traffic of your vehicles and goods. Lots of graphics packages to choose from. Play with people from anywhere in the world in online games." -
Simutrans Development Team
Review by Game Hippo:
"SimuTrans is a surprisingly well-done game. You progress through the game by building roads, railroads, and docks to ship goods to other cities on your map. The game has graphics good enough to get the job done, and simple enough to allow it to run on slower machines. The controls are mouse-driven, which makes for a very simple scheme to learn. If you are in to sim-games like Transport Tycoon or SimCity, then this will be an excellent download for you."
Details
Simutrans video
Comments
Leave a comment. Comments are moderated: be nice and be patient.