Sextris
Sextris
is a puzzle game released in 2015 designed and developed by Sextris. Sextris can be described as a open source game and can be played on the following operating systems:
browser
. Sextris is a
remake
of an old video game.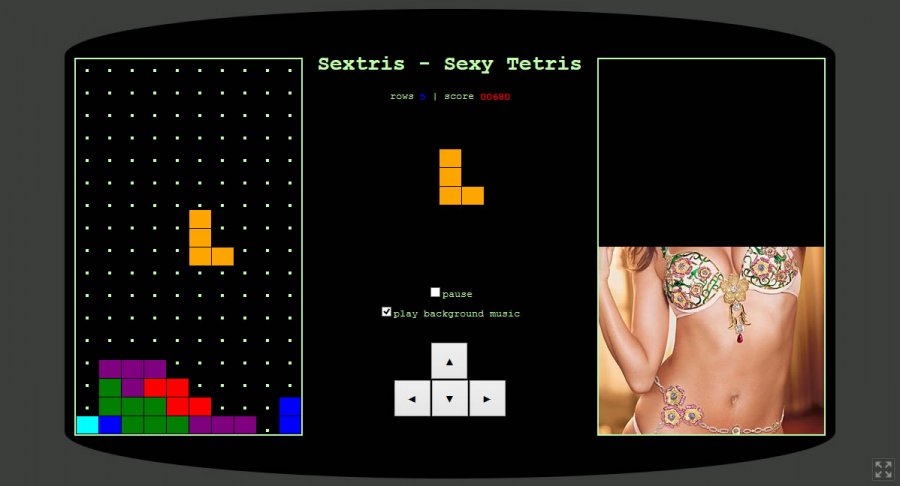 Download Sextris for free
Original game info
Sextris is a remake of an older game. Here's some details about the original game:
Title
:
Tetris
First released in
: 1984
Designer
: Alexey Pajitnov
Originally developed for
: Electronika 60, IBM PC
Later ported to
: everything...
Sextris Details
Sextris Links
Sextris official site