Racer
Racer is a racing game released in 2011 designed and developed by Ruud van Gaal. Racer can be described as a full free version game and can be played on the following operating systems: WindowsLinuxMac OSX. Racer is also a multiplayer game.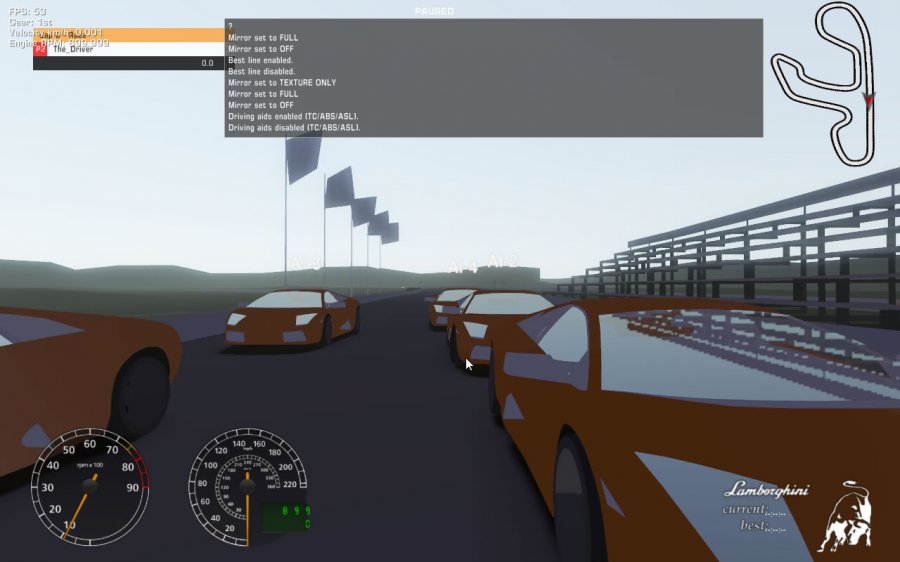 "Racer is a free car simulator project (for non-commercial use), using high-end car physics to achieve a realistic feeling and an excellent render engine for graphical realism." -
Ruud van Gaal
Review by Game Hippo:
"Racer, despite the unoriginal name, is a very nice 3D racing game for 1 or 2 players. You have a nice variety of cars, tracks and various styles of play, pluss, the graphics and sounds are very well done, wich combined, gives you a nice fun gaming experience. In the single player option, you can choose between career mode, training mode, and a cup. While playing career mode, your goal is to win money to buy new and better cars that you can use in furture races. In training, you basicly just race on various tracks, and try to beat the AI. The cup mode is very similar to career mode, the only differences being that you can customize the game settings more and that you can't buy a new car throughout the cup. The multiplayer mode is almost the same, just that you don't have career mode. Unfortunately, I didn't get to try this mode, even though it seemed like alot of fun. I found both the graphics and sound very good, and I can't really think of much too improve. The AI was also well written, which is something that lacks in today's games of this genre. So, if your a racing game lover, this is a game for you!"
Details
Comments
Leave a comment. Comments are moderated: be nice and be patient.