Incursion
Incursion
is a RPG game released in 2010 designed and developed by Julian Mensch. Incursion can be described as a full free version game and can be played on the following operating systems:
Windows
,
Mac OSX
,
Linux
.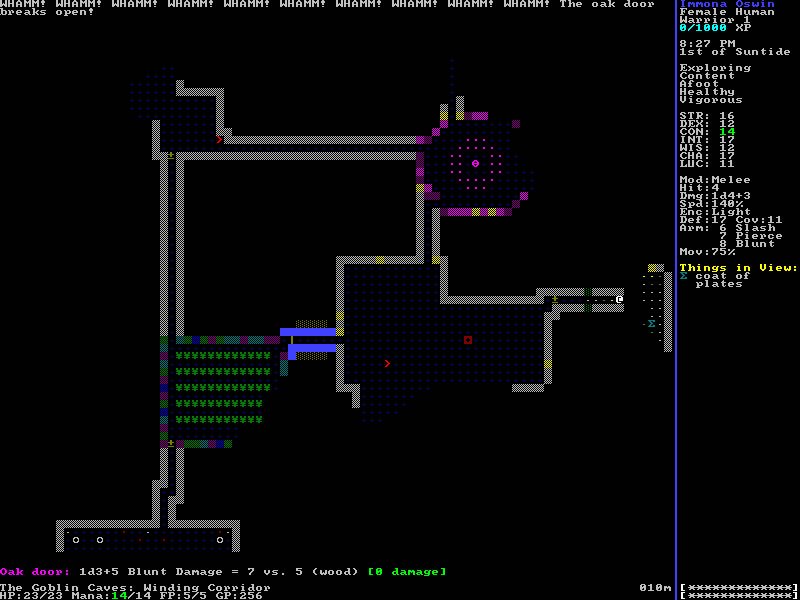 "Incursion is a traditional roguelike. This puts you as the player, at the entrance of a dungeon with dangers, mysteries and treasures ahead. Whether you will choose to arm yourself with the weapons at your disposal, or through the use of the arts of magic, is something only you can decide. The use of abstract text to represent the game world instead of graphics, allows you to fill in the gaps with your imagination, much as you would if you were reading a novel." -
Julian Mensch
Details
Comments
#1 - 25.08.2016 10:43 roguefan

I stumble on Incursion while browsing for a roguelike on Rogue Basin. I'm pleasantly surprised. Incursion has depth, high replayability and flavor. I think I will keep playing for months.