Idle Champions of the Forgotten Realms
Idle Champions of the Forgotten Realms
is a action game released in 2017 designed and developed by Codename Entertainment Inc.. Idle Champions of the Forgotten Realms can be described as a free-to-play, with microtransactions game and can be played on the following operating systems:
Windows
,
Mac OSX
,
iOS
,
Android
.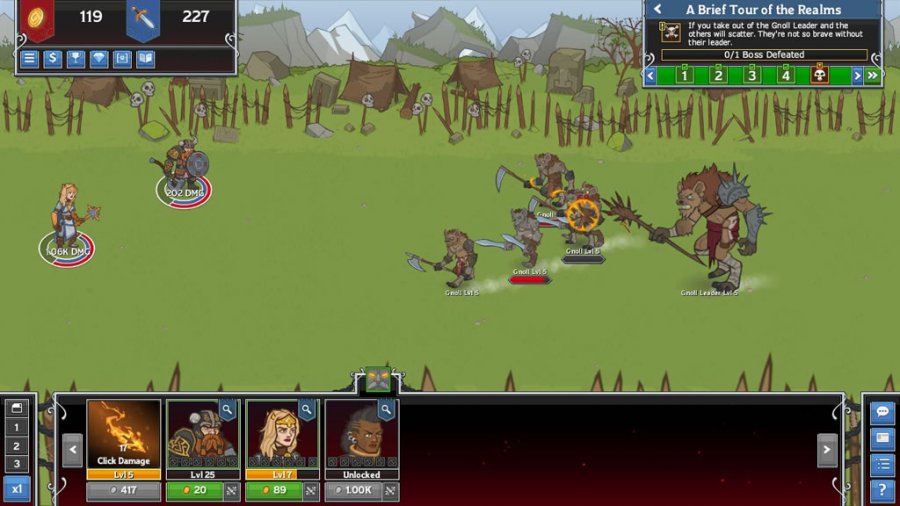 "Idle Champions is an idle clicker game where players must assemble and organize a party of Champions and master the art of Formation Strategy. Players unlock new Champions, upgrade them to reveal special abilities, and collect epic gear. The key to success is learning how to combine each Champion's abilities to maximize damage or the amount of gold earned. Only then can the player defeat an onslaught of increasingly powerful monsters.As players upgrade Champions, they choose specializations to increase their power further. Specializations need deep strategic thinking by the player as one specialization may increase the power of an ability but at the cost of another ability. Choices are permanent until the player completes each adventure." -
Codename Entertainment Inc.
Download Idle Champions of the Forgotten Realms for free
Idle Champions of the Forgotten Realms Details
title:
Idle Champions of the Forgotten Realms
version:
in developement, playable
Idle Champions of the Forgotten Realms Links
Idle Champions of the Forgotten Realms official site