DROD: Architects' Edition
DROD: Architects' Edition
is a puzzle game released in 1996 designed and developed by Webfoot Technologies. DROD: Architects' Edition can be described as a open source game and can be played on the following operating systems:
Windows
,
Linux
,
Mac OSX
.
Free Games Utopia is made possible by displaying online advertisements to visitors.
Please consider supporting us by disabling your ad blocker.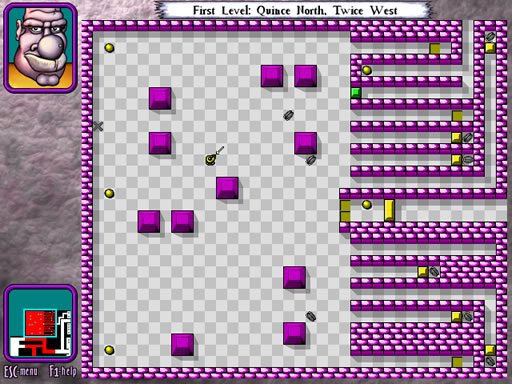 "DROD is much more than a simple puzzle game. DROD is all about using your brain not only to outsmart the game, but to outsmart other players as well. As you move in one of eight directions (using the number pad by default), swing your sword (q and w by default), or wait for monsters to advance (5 by default), you have a simple objective to clear a dungeon of every pest you can find. Of course, it's a lot harder than it looks, as each monster and element works differently. You'll need to see the big picture of things and plan your movements ahead of time, lest you wind up becoming a roach's dinner. It's all about outsmarting your enemies, whether it's the goblin who is trying to sneak up behind you, or the real enemy - the architect, the person who created all the evil puzzles." -
Webfoot Technologies
Download DROD: Architects' Edition for free
DROD: Architects' Edition Details
title:
DROD: Architects' Edition
DROD: Architects' Edition Links
DROD: Architects' Edition official site