Desktop Dungeons
Desktop Dungeons is a RPG game released in 2011 designed and developed by QCF Design. Desktop Dungeons can be described as a free, commercial version available game and can be played on the following operating systems: WindowsMac OSXLinux.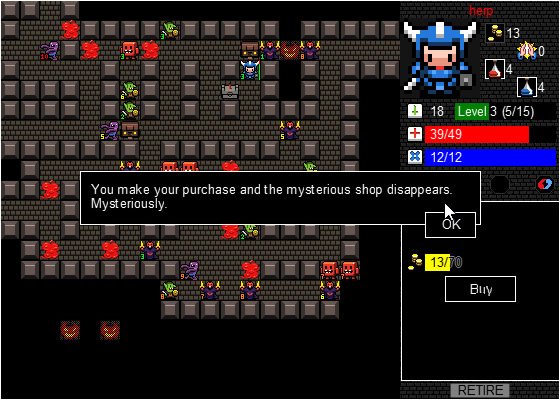 "Desktop Dungeons is a quick-play, roguelike-like puzzle game that gives you 10-20 minutes of dungeon-crawling action per serving. Casual players can enjoy endless coffee-break gaming sessions in infinitely random dungeons, while hardcore enthusiasts can unearth the game's subtleties and tackle challenges of unrealistic viciousness. Down all paths lies frequent death, easy accessibility and the urge to play just one more dungeon." -
QCF Design
Desktop Dungeons key features:
a coffee break roguelite with lots of classes and races
random generated dungeons each time you play
master turn-based tactics to beat the game
Details
Desktop Dungeons screenshots
Comments
Leave a comment. Comments are moderated: be nice and be patient.