Armageddon
Armageddon is a MMO game released in 1991 designed and developed by Armageddon community. Armageddon can be described as a full free version game and can be played on the following operating systems: WindowsLinuxSolarisFree BSDBeOSMac OSX. Armageddon is also a multiplayer game.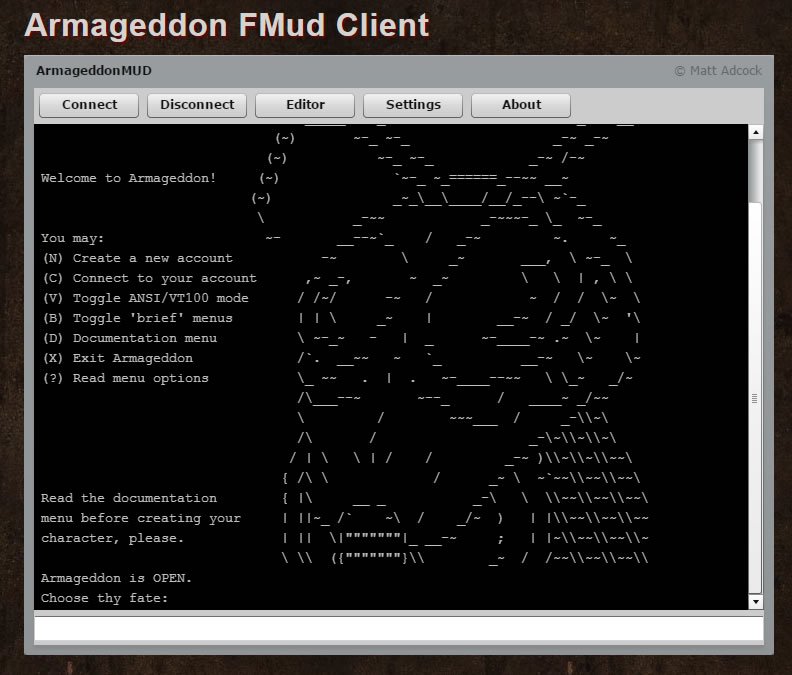 "Armageddon MUD is an online fantasy game in which players jointly inhabit a harsh, post-apocalyptic desert world. The game requires roleplay; while conflict abounds, the game is not about killing things. Rather, it is about living out a character's sometimes short and always difficult life in the harsh world, Zalanthas. It is a world where sorcerer-kings and their ruthless servants, the Templarate, govern the two main cities, Allanak and Tuluk. Any magick not granted by the Kings is feared and hated, and where the punishment of such a curse might be death. In this harsh realm, life is a constant struggle, and death may occur over a drink of precious water." -
Armageddon community
Details
Comments
Leave a comment. Comments are moderated: be nice and be patient.