SkiFree
SkiFree is a action game released in 1991 designed and developed by Chris Pirih. SkiFree can be described as a full free version game and can be played on the following operating systems: Windows.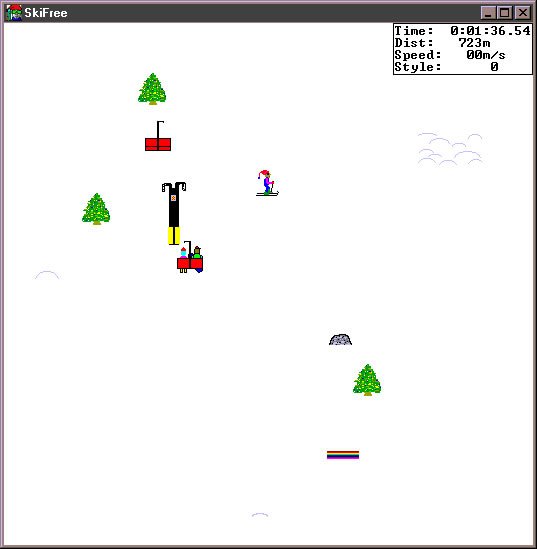 "I wrote SkiFree in C on my home computer, entirely for my own education and entertainment. One day while I was playing with it at work, the program manager for Windows Entertainment Pack happened to look over my shoulder and immediately decided he had to have this game. I called it WinSki, but the Microsoft marketroids hated that and decided, for inscrutible marketroidal reasons, to call it SkiFree. After some token resistance I let them have their way. Since the program was not originally a Microsoft product, Microsoft licensed it from me and paid me some trivial one-time fee (something like 100 shares of MSFT stock, no royalties) for its use." -
Chris Pirih
Details
Comments
Leave a comment. Comments are moderated: be nice and be patient.