Lyle in Cube Sector
Lyle in Cube Sector
is a platformer game released in 2006 designed and developed by BogoZone. Lyle in Cube Sector can be described as a full free version game and can be played on the following operating systems:
Windows
.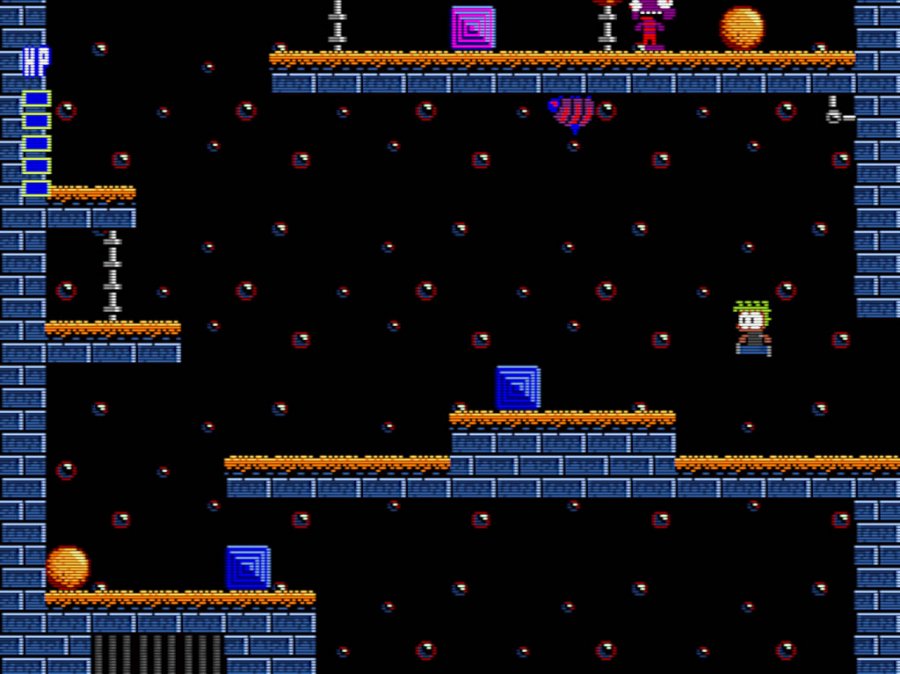 "OH NO! LYLE'S KITTY HAS BEEN STOLENED AND NOW HE MUST JOURNEY THROUGH THE WONKED OUT LANDS OF THE CUBESECTOR TO RETRIEVE HIS MEOWMEOW COMPANION!" -
BogoZone
Review by Game Hippo:
"Lyle in Cube Sector has reminded me why I got into freeware games in the first place. Recently, I've been getting discouraged at the lack of high quality freeware games being released. Often times, it seems the author of a freeware game skimps in some aspects of the game, telling himself, "Ah, I'm making it for free anyway." It's obvious this wasn't the case in Lyle.
Every aspect of Lyle is done professionally. The game looks, feels, and sounds just like an NES game. Every enemy and every area in the game has a distinct look and feel. The animation is done excellently as well. Also, the parallax backgrounds make each of the areas a treat to explore. Speaking of exploring, that's where this game shines. The game borrows heavily from Metroid, but that isn't a bad thing. Basically, you go around exploring a non-linear side-scrolling world looking for powerups. Each of the powerups opens up more of the world for you to explore, until finally, you can go to the final area and face the boss. However, this game has a unique twist on the otherwise worn-out formula. All Lyle's powers involve using blocks. The first power he acquires is the ability to lift and throw blocks. In fact, this is the only way for Lyle to attack. Luckily, this world is filled with blocks, so rarely is Lyle left defenseless. Subsequent powers let Lyle kick blocks, or throw them downwards as a kind of midair jump.
In fact, the only shortfall of Lyle is the length of the game. It can easily be completed in an afternoon. Fortunately, it's a beautiful nostalgic fun filled afternoon."
Download Lyle in Cube Sector for free
Lyle in Cube Sector Details
title:
Lyle in Cube Sector