Head over Heels
Head over Heels
is a puzzle game released in 2004 designed and developed by Retrospec. Head over Heels can be described as a full free version game and can be played on the following operating systems:
Windows
,
Mac OSX
,
BeOS
,
Linux
. Head over Heels is a remake of an old video game.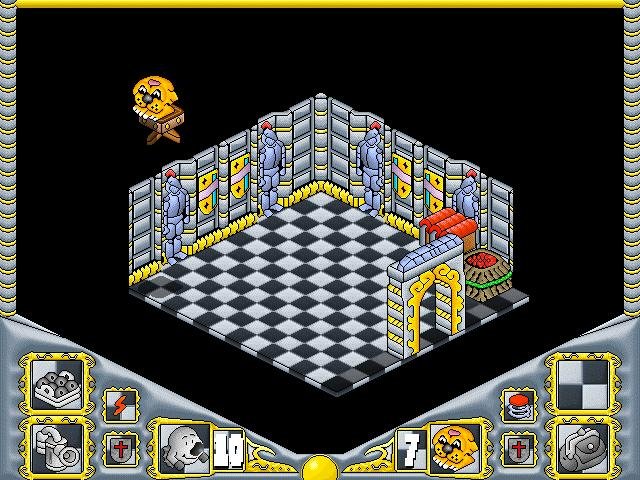 "The original Head over Heels combined everything that was lovely about Jon Ritman and Bernie Drummond's last game (Batman) with a much bigger map and an incredibly innovative two-protagonist approach which allows for many more puzzles." -
Retrospec
Original game info
Head over Heels is a remake of an older game. Here's some details about the original game:
Title
:
Head Over Heels
First released in
: 1987
Developer
: Ocean Software
Publisher
: Ocean Software
Designer
: Jon Ritman
Originally developed for
: ZX Spectrum
Later ported to
: Amstrad CPC, Amstrad PCW, Atari 8-bit, Atari ST, Commodore 64, Amiga, MSX
Details
Tech tips
If you experience any problem, run it in compatibility mode for Windows XP.
Head over Heels screenshots