Dwarf Fortress
Dwarf Fortress
is a simulation game released in 2006 designed and developed by Bay 12 Games. Dwarf Fortress can be described as a free, optional donation game and can be played on the following operating systems:
Windows
,
Linux
,
Mac OSX
.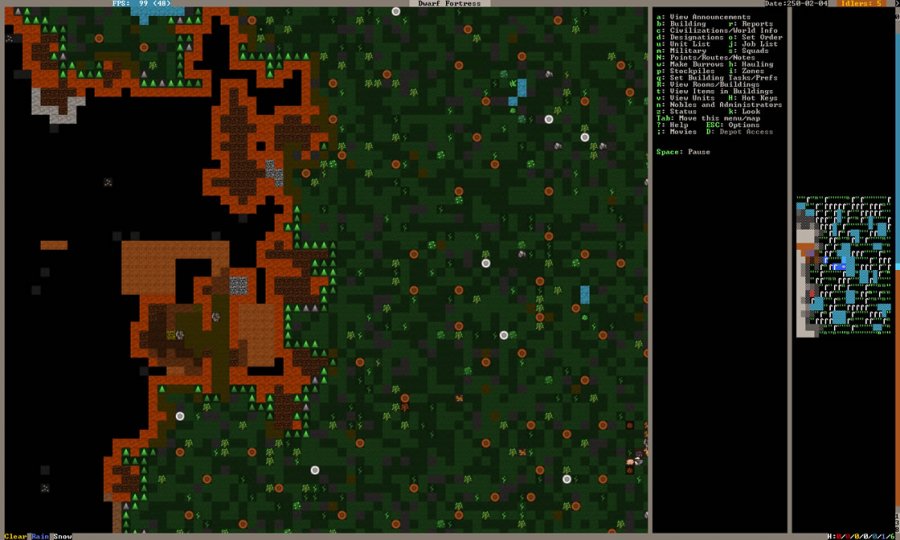 "Dwarf Fortress is a single-player fantasy game. You can control a dwarven outpost or anadventurer in a randomly generated, persistent world." -
Bay 12 Games
Dwarf Fortress key features:
one of the most complex and deep simulations ever created
manage your dwarf population and build a fortress to stand the test of time
procedural generation of every game aspect, to the smallest detail
Details
version:
in developement, playable
Dwarf Fortress screenshots
Comments
#1 - 21.06.2016 12:31 Dwarf McDwarf

Dwarf Fortress is one of the most complex simulations I ever played, and I played a LOT of sims. Too bad that the developer doesn't want any help in finishing it.