Achaea
Achaea
is a MMO game released in 1997 designed and developed by Iron Realms Entertainment. Achaea can be described as a full free version game and can be played on the following operating systems:
Windows
,
Linux
,
Solaris
,
Free BSD
,
BeOS
,
Mac OSX
. Achaea is also a multiplayer game.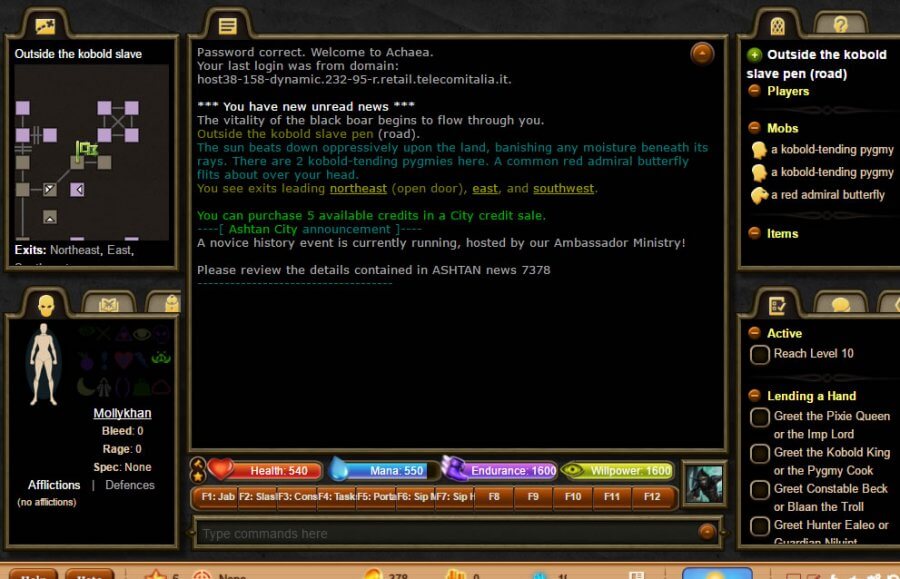 "Achaea is an extraordinary, original world of high fantasy, epic conflict, and exciting gameplay. Here your choices matter and ancient forces shift uneasily beneath the surface - all supported by a dedicated team who is committed to giving you an exciting, immersive experience." -
Iron Realms Entertainment
Achaea key features:
dozens of player-run organisations
complex economy and tradeskills (crafting)
in-game map
custom MUD client
Details
Comments
#1 - 02.01.2018 11:50 Mudlover

MUDs come and go. It seems that this one is here to stay. I have experience with Aardwolf and batmud and I can safely say that Achaea is as good as those muds.