The Sandbox of God
The Sandbox of God
is a simulation game released in 2009 designed and developed by Vertigo Gaming. The Sandbox of God can be described as a free, commercial version available game and can be played on the following operating systems:
Windows
.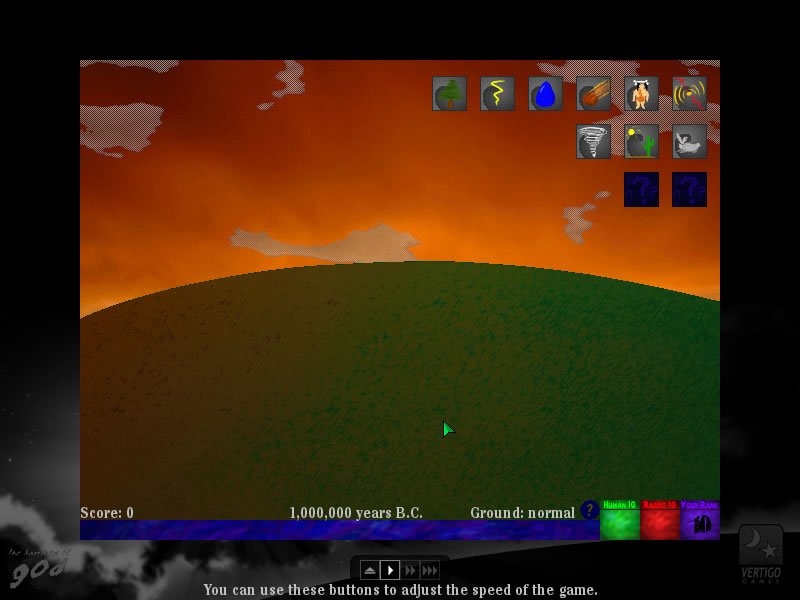 "As you progress through the eons of time, you'll notice that your actions have directly affected the shape of the world simply by the order in which you chose them. By creating the earthquake first, for example, you created a crack in the earth that you could then fill with the flood, which lead to a vast river spanning the planet. But had you done the flood before the earthquake, the ground would not have been dry enough to create the crack, and would have lead to an entirely different landscape." -
Vertigo Gaming
Details
title:
The Sandbox of God
The Sandbox of God screenshots
Comments
#1 - 25.08.2016 10:24 Telluric

It could be a much better game with a brand new interface and better graphics. I've nothing against the graphics quality, but sometimes it's difficult to understand what is actually going on.