Mirror Magic
Mirror Magic
is a puzzle game released in 1995 designed and developed by Artsoft Entertainment. Mirror Magic can be described as a free, open source game and can be played on the following operating systems:
Windows
,
DOS
,
Linux
,
Amiga
,
Android
,
Mac OSX
.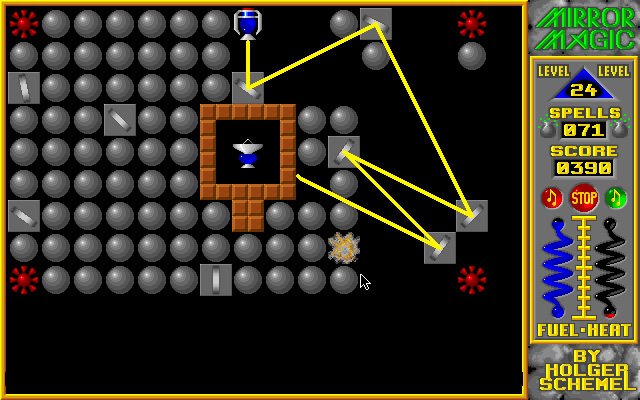 Mirror Magic key features:
an enjoyable remake of the classic puzzle game Mindbender, a clone of the C64 game Deflektor
dozens of levels of increasing difficulty
a level editor to build your devious levels
Details
Comments
#1 - 06.07.2016 11:37 laser

Isn't this a remake of an old classic? What was the original game? Laser-something.

#2 - 19.10.2017 10:38 Artsoft

It is a remake of the classic Amiga game "Mindbender", which itself is a clone (with new levels and new game elements) of the C64 game "Deflektor".

#3 - 19.10.2017 17:22 FreeGamesUtopia

Thanks for the clarification!