Endless Sky
Endless Sky is a action game released in 2015 designed and developed by Michael Zahniser. Endless Sky can be described as a free, open source game and can be played on the following operating systems: WindowsLinuxMac OSX.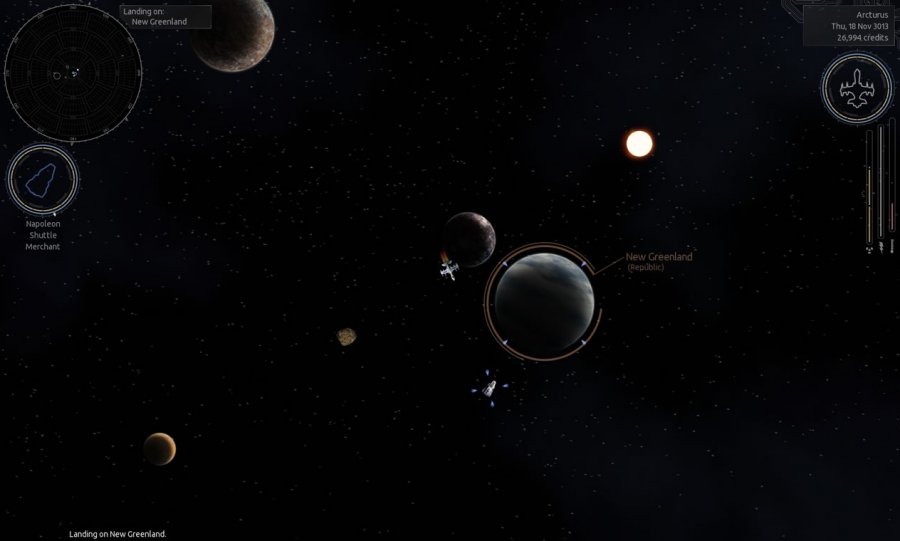 "Endless Sky is a 2D space trading and combat game similar to the classic Escape Velocity series. Explore other star systems. Earn money by trading, carrying passengers, or completing missions. Use your earnings to buy a better ship or to upgrade the weapons and engines on your current one. Blow up pirates. Take sides in a civil war. Or leave human space behind and hope to find friendly aliens whose culture is more civilized than your own." -
Michael Zahniser
Details
version:
in developement, playable
Comments
Leave a comment. Comments are moderated: be nice and be patient.