AdVenture Capitalist
AdVenture Capitalist
is a simulation game released in 2015 designed and developed by Hyper Hippo Games. AdVenture Capitalist can be described as a free-to-play, with microtransactions game and can be played on the following operating systems:
Windows
,
Linux
,
Mac OSX
.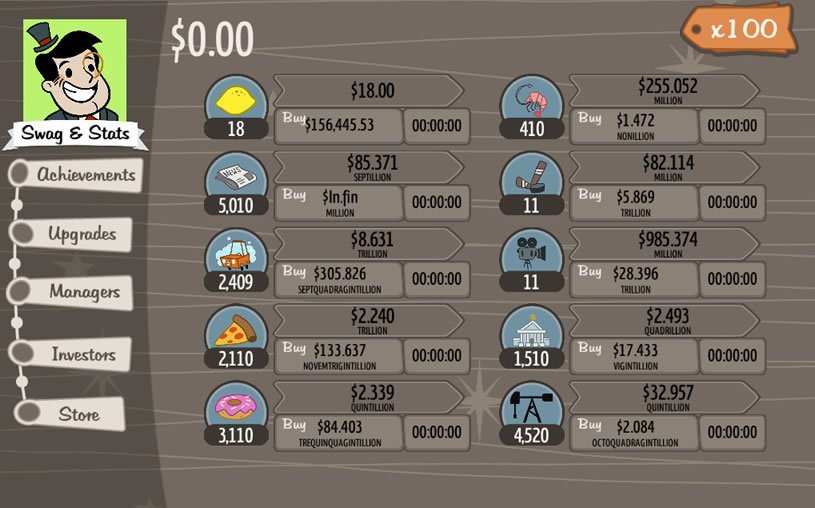 "Welcome, eager young investor, to AdVenture Capitalist! Arguably the world's greatest Capitalism simulator! Begin your quest for world domination by clicking on the Lemonade Stand progress bar. Keep clicking until you can afford to pay for more squeezers! Now you've got the hang of it. " -
Hyper Hippo Games
Details
title:
AdVenture Capitalist
Comments
#1 - 29.12.2017 07:58 clicker

clicker games are really becoming annoying... plz stop making them! go back to the classic games!!